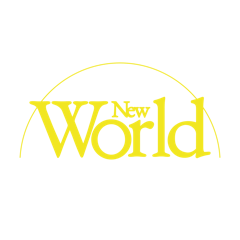 Important Info
New World will be situated within Platform and accessible via 30 Midland Street, G1 4PL.
Get Directions
Please note valid ID is required for entry [Challenge 25 will be in place] - Passport, Drivers licence or Provisional driving license only.
The following event(s) are 18+: 17/12, 26/12, 28/12, 29/12, 31/12.
The following event(s) are 21+ 23/12.
No dress code.
We respectfully ask you not to use flash photography/videography as this can affect the experience of our immersive production for fellow attendees.
No tickets will be sold on the door.
There is strictly no re-entry.
No cash payments.
There will be a cloakroom available.
The venue has step free access throughout and is fully wheelchair accessible, there are accessible toilets on site. If you nee any further info please contact us on: events@newworldglasgow.com
Management reserved the right to refuse entry, regardless if you have a ticket or not.
New World are working closely with Police Scotland and have a zero tolerance policy to drugs, anti-social, aggressive, homophobic, sexist and racist behaviour.
All tickets are strictly non refundable - if you can no longer attend we advise listing your ticket on RA re-sale, DICE waitlist or Skiddle re-sale.
Please drink and behave responsibly and look after your friends.
Most importantly have fun and enjoy the music :)